Back again... I promised extra goodies this week, so let's talk about another Colie Kit.
I live in Georgia in the Southern U.S. and it is HOT! Record temperatures to 100 degrees this week make me so glad for a pool in the back yard, LOL. (This is Jen, by the way). So sunshine is not in short supply around these parts right now. This reminds me of a fun kit that Colie has called
Sunshine and Rainbows
. So pretty, right?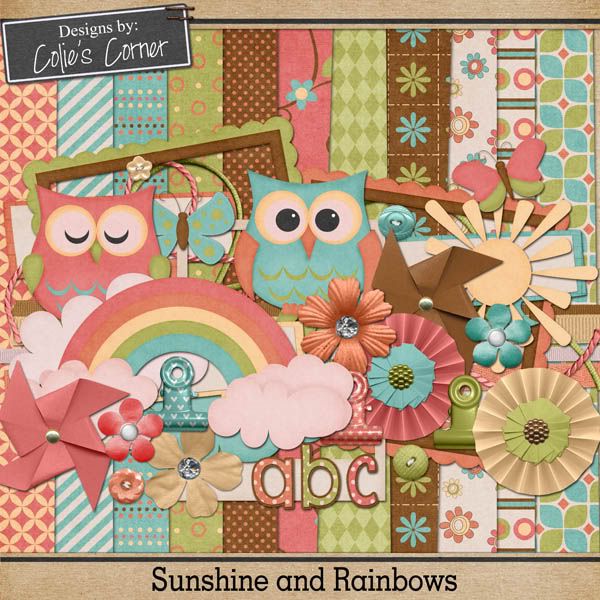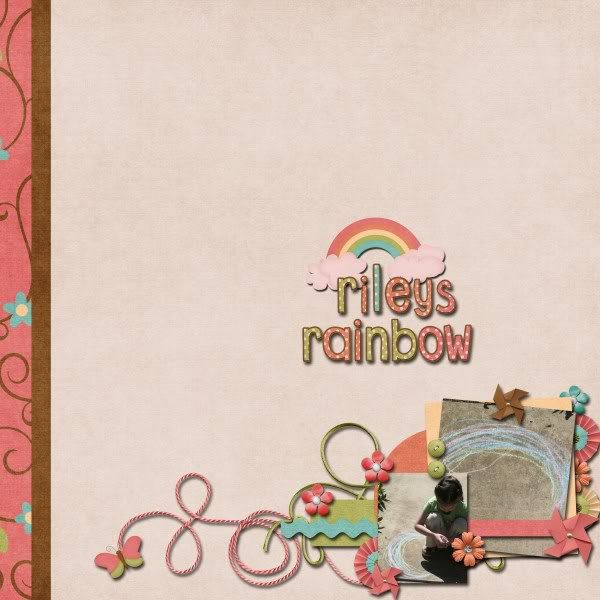 And of course, we have a little goodie for you :). It was created with this kit by Monica and I just LOVE IT! Be sure to let her know if you like it as well. I'm sure you will... Enjoy!