Wow, it is HOT! I live in Georgia (Jen here) and we have had record temps... 12 days over 97 degrees. Seriously, is that good for anyone? Well, perhaps the pool people, LOL. And the A/C folks, because guess what... our air conditioner pooped out on us. Yep, we are especially warm tonight! Can you say "Send the husband to Wal-Mart for fans"?
Anyway, the up side of all this sweating is that Colie is having an awesome sale on her Summer Kits! (well, she is actually having a sale on all of her kits, but shhh...)
The summer kits are 40% off and everything else is 25% off. Now is the time to stock up!
And here are a couple of fun choices that are 40% off with some inspiration and a freebie. I'll be back throughout the sale for more goodies.
To start us off, how about some kits celebrating our kids and how they roll all summer. These are great for "big kids", too.
And do you remember Colie's Brand New Kit called
Summer Slice
? Yep, you got it... it's 40% off, too! WOOT!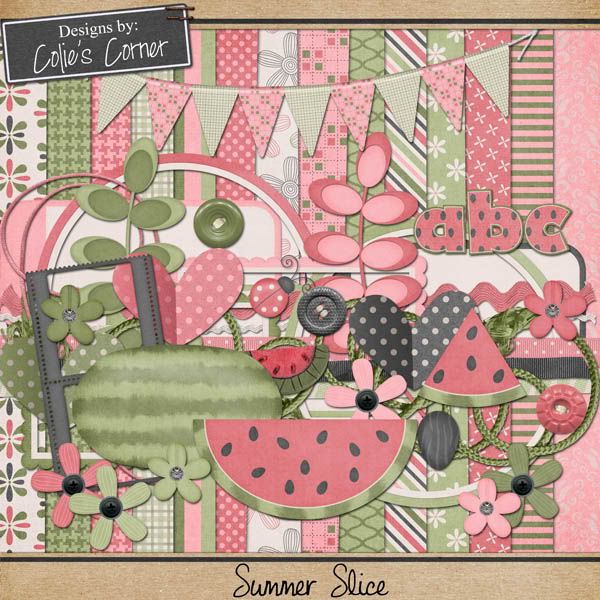 Thank you to Monica, who created today's freebie for you! It is made with
Summer Slice
and is awesome!
And enjoy!