If you live in the USA, you celebrated Thanksgiving yesterday! I hope you had a wonderful day and ate a lot of turkey. And of course, I hope you took a lot of pictures. Well, I'm quite sure you did, hehe, and Colie is releasing the perfect kit for you to scrap them with today.
You can find the kit...
Fun templates...
Page Starters...
And Quick Pages
And the best part? It's Black Friday so everything is on super sale! WOOT! While you are there, be sure to check out some of Colie's other goodies. You don't want to miss out on this great deal this weekend.
Now for some CT inspiration using Turkey Day.
Lori
Deanna
Dana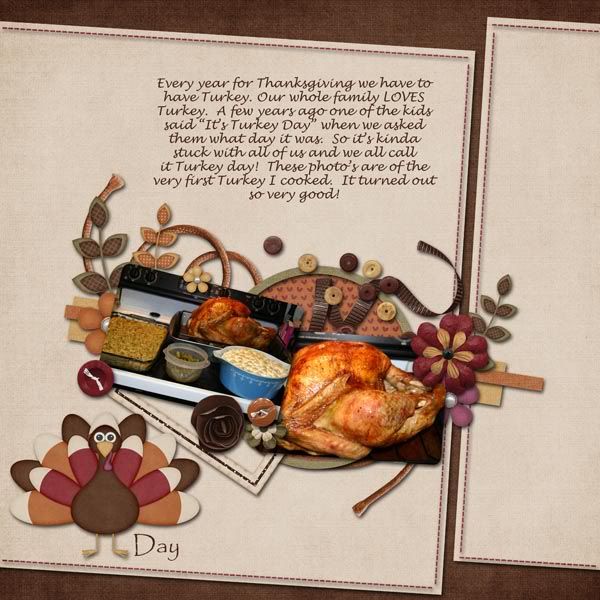 Monica
And, of course, this fun freebie cluster frame created by Monica. Isn't it great? Enjoy