And don't tell me that Awesomeness is not a word! I know better. Let's get down to business. Check out these kits Colie has added to her
GingerScraps
store this week. Some may be new to you, but all are fabulous! And because they are new, they are on sale! WOOT!
First up is
Working On Me
. Hello, I totally need this kit! Thanks for the guilt trip, Colie, LOL!
Then on to this super cool kit called
Retro Rock
. Makes you want to jam, huh?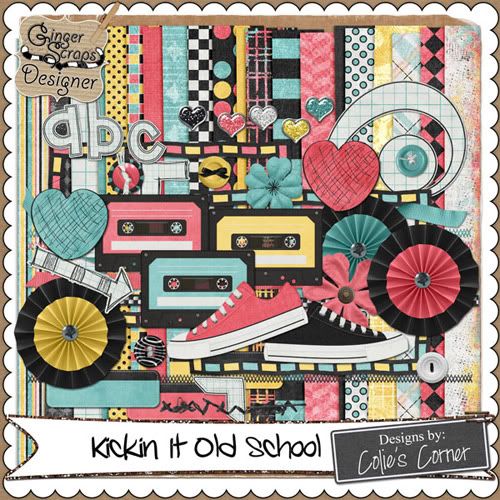 And something new from Colie! Page Starters... how easy will it be to scrap now, huh?
lwentkie
Keesha
Janice
sidsymarie
First up is a freebie Word Art made by Monica using Retro Rock. It's really cool and if you like it don't forget to give some love!
And we also have a brag book page by Lori using Kickin' it Old School. This may just inspire you to create an entire mini-album! Go for it!
DOWNLOAD HERE