I hope you all had a great iNSD yesterday, but don't forget that the fun is not over yet. Colie's stores are still on sale through today and it's almost time for her Sunday Brunch Chat in the chatroom at
Gotta Pixel
. It starts at 10am EST and she will be giving out some coupons to several designers' stores! Don't Miss This!
And since it is Mother's Day, how about a little treat for you all...
This lovely cluster frame was created by Lori using Colie's new kit called Spring Fling. The kit preview is below and is a must have this season...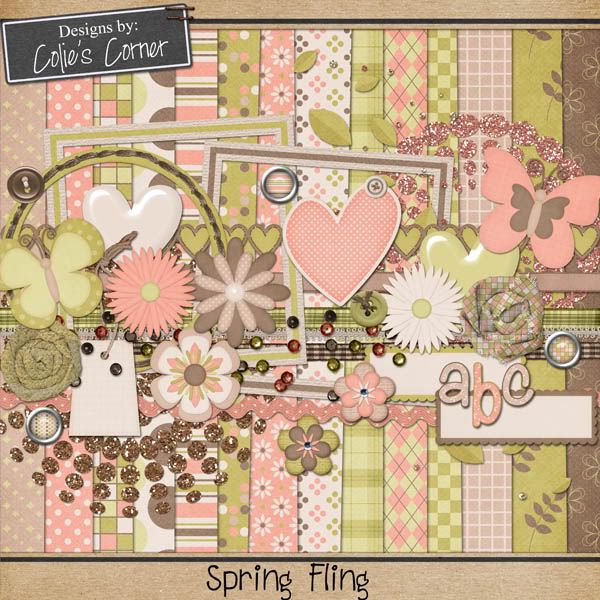 And your awesome Freebie...