Don't you just love Mondays! No? Hmmm... well, now you have a reason to.
Colie wants you to scrap! So she is giving away another of her incredible templates to jumpstart your inspiration.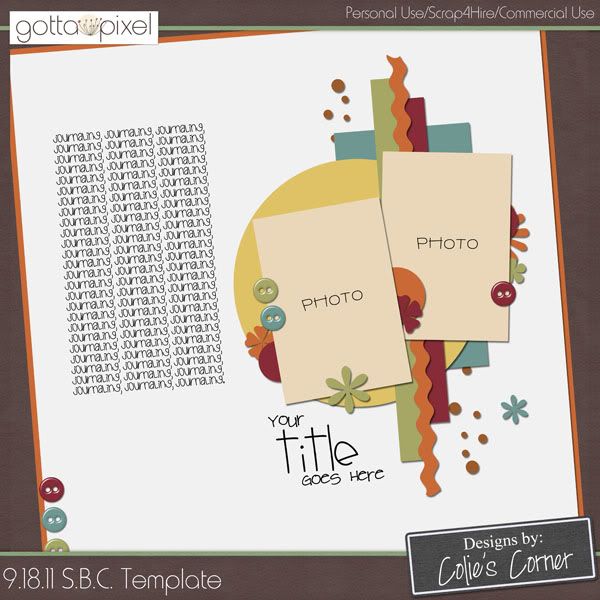 Your challenge this week is easy peasy again. You get to pick the theme! Just grab this super fun template and scrap a page with it.
Don't have any ideas? How about the weather! It's starting to change for most of us and can sometimes be a little crazy. Check out this awesome kit Colie has in her stores to celebrate it.
You can find all of these goodies ON SALE NOW at all of Colie's Stores
You don't have to use this kit, of course, but grab something in the store or in your stash and get to scrapping!
Here are the rules of the challenge:
*Please use at least 60% GP products for your LO
Can't wait to see what you come up with!
And don't forget, you can chat with Colie every Sunday morning at 10am EST in the Gotta Pixel Chat room!
Hope to see you there next week.