So my month has crashed and burned, well at least my sale-ebration did. I have so much going on at home right now I just let it get away from me. I'm hoping to have a few goodies for my blog readers in October to make it up to you. And I thank all of you who stuck it out with me. It's Tuesday and that means I have new goodies for you at Gotta Pixel for only $1 each. I went all out this week, I have 2 new kits and 2 new template sets.

Wow if that isn't a bit to take in, don't you just love the LOs thanks to my fantastic CT who you'll get to hear all about in the next few days :) And now for a freebie. This one comes to you courtesy of Brandi D. She made an awesome desktop using Fall Pickins and I asked her if she could make a QP to share and she was kind enough to say yes :)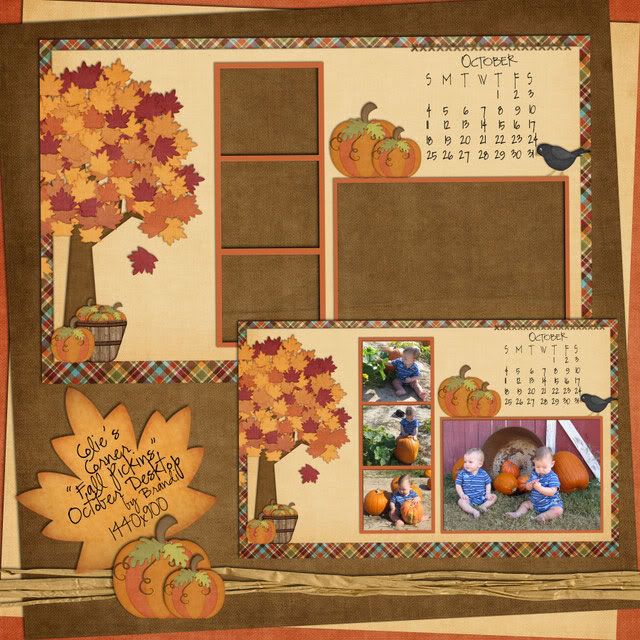 Brandi's Desktop is 1440x900 but my DT resolution is 1280x1024 so I reworked mine to fit, so today you have two sizes to choose from
1440x900 HERE
1280x1024 HERE
Hope you all have a great day!